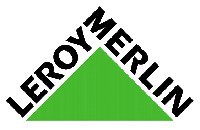 From today 2pm to saturday evening, you can come at the Leroy Merlin at Nice Lingostière to discover the NavLab in an event around 3D printing technology and FabLabs !
We will : demonstrate 3d printing of deck equipment, introduce the different FabLab projects in the area and present innovative and fun projects in a friendly atmosphere with both the NavLab from Antibes and the EcoLab from Nice.
I hope to see a lot of you there to talk about digital manufacturing  and FabLabs !